Rachel Brewster (Principal Investigator)
brewster@umbc.edu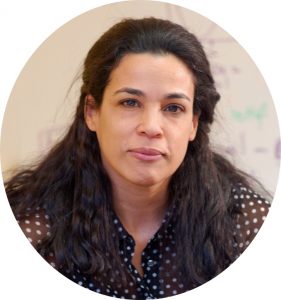 Forget about bands on a gel. I love to image developing zebrafish embryos: watching their heart beat, following blood cells as they course through veins, reconstructing in my mind the complex 3D movements that shape the neural tube. I will never tire from prying into the secrets of these perfect little spherical beings. And who knew they can survive without oxygen for hours?!
I also like to think about ways to promote diversity and inclusion in science.
That said, I do have a life outside of lab. I'm the proud mom of two teenagers, a shameless dog lover, a world traveler, a scuba diver, a skier and an amateur gardener.
Tim Hufford (Graduate Research Assistant)
timhuff1@umbc.edu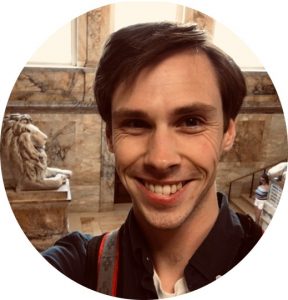 Under hypoxic conditions, drastic changes in gene expression must take place to facilitate an adaptive response. While these changes have been demonstrated in invertebrates and hibernating mammals, a critical knowledge gap in our understanding of the mechanisms mediating this protective response to low oxygen environments. My work aims to provide a better understanding of the transcriptional changes that occur across different oxygen conditions for prolonged durations, while also asking if these changes are influenced in part by Ndrg1a. When I am not doing research at the bench, I can be found hiking, swing dancing, or at local jazz jam sessions.
Prableen Chowdhary (Graduate Research Assistant)
pchowdh1@umbc.edu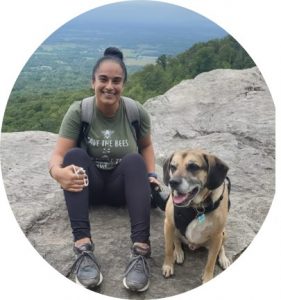 Our lab is studying the hypoxia response in zebrafish embryos, facilitated by the entry into a reversible hypometabolic state and developmental arrest. We have recently gained interest in NDRG1a and NDRG1b proteins and are investigating how these proteins function in allowing the embryo to survive low oxygen conditions. My project focuses specifically on the role of NDRG1a/b in the nervous system and how these proteins may regulate circadian rhythms under hypoxic conditions. Outside of the lab I typically spend my time outdoors (skiing and hiking), with my cat and dog, or having game nights with friends.
Chelsea Okeh (Undergraduate Research Student)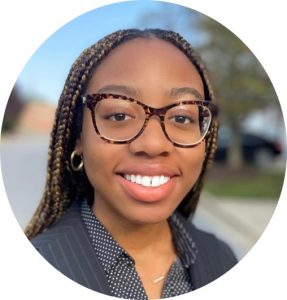 I am working to design antibodies against Shroom3, a protein that plays a critical role in brain development. Fellow members of our research team will use the antibodies against Shroom3 to gain additional understanding of its function from analyzing its subcellular distribution. Outside of research, I serve on the executive board for UMBC's Bethel Campus Fellowship, mentor scholars in the UMB CURE Scholars Program, and indulge in music, art, and photography!
Rianna Zacharias (Undergraduate Research Student)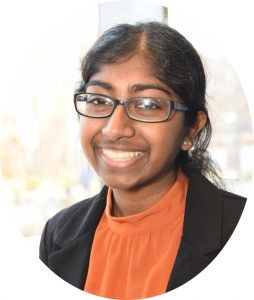 My project is focused on determining if actomyosin plays a role in basal constriction to create reverse hinge points during neurulation. I am currently investigating where shroom3, an actin binding protein, is expressed in wild-type zebrafish embryos by performing in situ hybridization. Outside of lab, I enjoy painting, traveling, and spending time with my family.
Polina Kassir (Undergraduate Research Student)